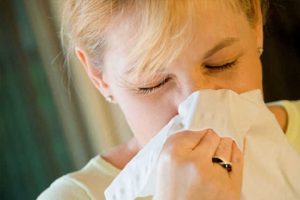 Do you have Influenza and can't seem to kick it? Have you tried Australian Essential Oils?
Two of the top influenza-busting Australian Essential Oils are Eucalyptus Blue Gum and Eucalyptus Lemon Ironbark.
EUCALYPTUS BLUE GUM:
The traditional sharply-scented eucalyptus you are probably familiar with, best known for its respiratory effects. Eucalyptus fights viruses and bacteria while easing congestion. It also eases muscle and joint aches and pains. Eucalyptus globulus stimulates circulation, increasing the flow of blood to affected areas. Eucalyptus can be mentally stimulating and may help increase concentration.
Therapeutic Properties
Analgesic, anti-bacterial, anti-catarrhal, anti-fungal, anti-infectious, anti-inflammatory, anti-migraine, antiseptic, anti-spasmodic, anti-viral, cicatrisant, decongestant, deodorant, depurative, diuretic, expectorant, febrifuge, hypoglycemiant, insectifuge, mucolytic, rubefacient, vermifuge, vulnerary.
Benefits: 
Circulatory: arthritis, rheumatism, oedema (fluid retention).
Immune: chicken pox, shingles, colds, fever.
Limbic: mental fatigue.
Muscular: aches, pains, pulled muscles.
Nervous: headache, migraine, neuralgia.
Respiratory: bronchitis, congestion, sinusitis, mucolytic.
Skin: acne, athlete's foot, fungal infections, bacterial infections, bad breath, burns, insect repellent, oily skin, lice, ring-worms.
In the Home: diffusers, cleaning spray, soap making, candle making, insect repellent, potpourri.
Safety and Precautions:    click here for more detailed information
Do not take internally as Eucalyptus oil is toxic and as little as 3.5ml has been reported fatal. Dilute to a maximum of 20% when using topically. Using more is not often the best, more than the recommended dose can cause adverse reactions.
Do not use with children under age 10, as it can cause slowed respiration due to high 1,8-cineole content.
Avoid using if pregnant or breastfeeding.
Keep out of reach of children, store away from sunlight and below 30°.
EUCALYPTUS LEMON IRONBARK
Eucalyptus Lemon Ironbark essential oil is a beautiful, perfume-like lemon aroma, gentle and soft, beautiful relaxing oil appealing to the family.
A pleasant, fresh, gently sweet, lemon scent. One of the more unique and pleasant Eucalyptus aromas. Benefits the solar plexus
 Well known for its antiseptic prowess, relief from troubled breathing in winter, air freshening, uplifting, relaxing, removes bad room smells and odours,
4-8 drops in diffuser or oil burner, a couple of drops in a vaporiser, 5 drops into a bath.

U

se as an Air purifier by placing a few drops in a diffuser (or oil burner made for essential oils).

M

assage for relief from tired muscular aches.

For some freshness, add a drop to your floor washing water

You can add it to clothes when washing

Great when cleaning the bathroom

Eucalyptus staigeriana has an antiseptic, antibacterial action that is beneficial for wounds, abscesses, burns, ulcers and insect bites.
It's uplifting, stimulating and antidepressant qualities are beneficial for treating stress and mental exhaustion/sluggishness. It has a calming effect on the nervous system and can be used to cheer and comfort during times of uncertainty and helps restore sleep cycle.
It is useful in inhalations for respiratory problems, decongestant, sinus.
It can be vapourised during the cold and flu season to help prevent the spread of germs.

Use in the kitchen and bathroom when cleaning, add it to dishwashing liquid.

Add a drop or two to a bath, foot bath

Massage 5 – 7 drops per 100ml of carrier oil
Analgesic, anti-anxiety, anti-bacterial, anti-convulsant, anti-depressant, anti-fungal, anti-inflammatory, anti-microbial, anti-oxidant, anti-septic, cooling, immuno-stimulant.
Keep out of reach of children, store away from sunlight and below 30°.
Please click here to see all general safety first

detailed information

.