The Spirit of Australia – Why?
"Spirit of Australia" 
In 1937 Harold Cazneaux photographed a red gum in Wilpena Pound, in South Australia's Flinders Ranges. The photograph, titled The Spirit of Endurance, was reproduced on calendars and posters all over the world and won many awards in Australian and International exhibitions. The tree became then known as the Cazneaux Tree.
The Cazneaux tree still stands today as a silent reminder.
In May 1941 Cazneaux reportedly wrote: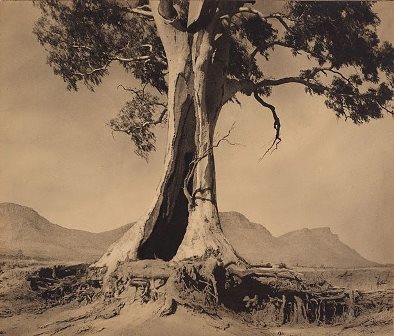 " This giant gum tree stands in solitary grandeur on a lonely plateau in the arid Flinders Ranges, South Australia, where it has grown up from a sapling through the years, and long before the shade from its giant limbs ever gave shelter from heat to white men.
The passing of the years has left it scarred and marked by the elements
– storm, fire, water, – unconquered, it speaks to us from a Spirit of Endurance.

Although aged, its widespread limbs speak of a vitality that will carry on for many more years.
One day, when the sun shone hot and strong, I stood before this giant in silent wonder and admiration. The hot wind stirred its leafy boughs, and some of the living elements of
this tree passed to me in
understanding and friendliness expressing the
Spirit of Australia.".
Have you ever wondered about this logo?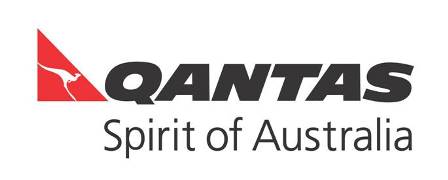 Jenni Nightingale