Magnesium Transdermal Cream 100g
$24.00
Magnesium Transdermal Cream
100g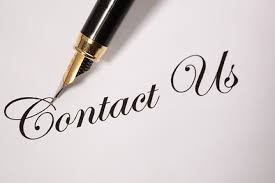 For wholesale quantities, practitioner or general questions,
Please do not hesitate to contact-us
Please search the tags below for related information
Description
Magnesium Chloride 250g
Magnesium ions are found throughout the body and assist energy production and the regulation of blood pressure.
Magnesium can help support the body combat stress and is also magnificent for those who tire easily.
As if that weren't enough, it's also great at soothing muscle tension and can help you get a good night's sleep. With so many amazing health benefits, it's no wonder that our magnesium products are getting such great reviews from those who, like us, have noticed a real improvement in their general wellbeing!
Benefits of applying magnesium to your skin, include:
Cellular detoxification
Decreased inflammation
Lower blood pressure
Reduced risk of type 2 diabetes
Enhanced cognitive function
Better bone health
Fewer headaches and migraines
Improved sleep
Better heart health
Less stress and anxiety
Reduction in muscle aches and pains
Anti-aging effects
…and much more!
Transdermal versus

Die

tary Magnesium
Transdermal magnesium therapy is simply a method of delivering minerals to the body through the skin (i.e. transdermal). This isn't a new concept – topical remedies anointed, bandaged, rubbed or applied to the skin are likely to have been used since the origin of man! More recent, science-based examples include nicotine patches to help smokers quit, or estrogen patches to treat menopausal symptoms.
Ingredients: A blend of Shea Butter , coconut oil, beeswax and Magnesium Chloride.
Use: Apply directly to the skin or sore muscles
Related Products:
You might be interested in our MSM Organic Sulphur  powder.
Additional information
| | |
| --- | --- |
| Weight | .134 kg |
| Dimensions | 4 × 4 × 7 cm |