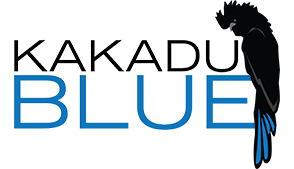 Australian Kakadu Blue Products
"The Dreaming of Australian Blue Cypress, the essence of The Territory"
Australian Essential Oils purchases Australian Blue Cypress Essential Oil direct from the plantation near Darwin, NT.
A Husband and wife team lovingly tend their sustainable forest, harvest the bark and wood and proudly distill the pure beautiful rich blue coloured essence, or 'life blood of the tree".   Magic ingredient: Guaiazulene results in the beautiful BLUE Colour
Kakadu Blue is a company, their company, that passionately produces Kakadu Blue Personal Care – Healing Products – from the heart of their efforts.
100% Pure and Natural Australian Blue Cypress Essential Oil
Being, as I say "on the road" it was a pleasure to be invited to their plantation and I too shared their passion first hand.
The natural forest plantation, the distillation process and or course the chemistry lab where the final Kakadu Products are created.
I am very proud to stock this wonderful oil and it's heavenly personal care products…..that work!
The meaning behind Kakadu Blue Logo
Kakadu is and indigenous language
Kakadu also means Cockatoo
Blue is the colour of the essential oil
Therefore the label catch cry is "The Dreaming of Australian Blue Cypress, the essence of The Territory"