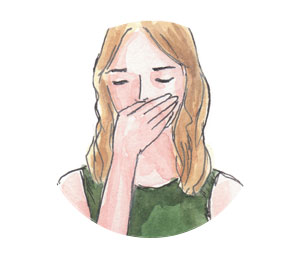 It's really quite simple, pure essential oils should not be ingested unless prescribed by a healthcare practitioner because ingestion if administered incorrectly may carry health risks.
It may not necessarily be what is in the bottle, however, it is important to know the customer's medical condition and any medical prescription drugs or supplements they are taking that proposes a health risk.
Whereas when properly diluted in a carrier oil or inhaled via a vaporiser and used with some level of knowledge, pure essential oils are safe, pleasurable and above all therapeutic and can greatly enhance a healthy lifestyle.
It is our goal to make Aromatherapy accessible and easy for you our customer. We have taken an age-old practice and turned it into an everyday ritual to be enjoyed and indulged by all our users. Yet at the same time, we respect the power and efficacy of pure essential oils and therefore responsible, safe practice is paramount to everything we do. We have earned our reputation as leaders in therapeutic aromatherapy in the country not only because our oils are of the highest quality but also because we put your safety and that of those you love first.
From someone who has been in the industry for decades and witnessed the great rewards of using the oils as directed, they strongly urge you to seek medical advice before you ingest. Irrespective of the brand, pure essential oils are highly potent, concentrated liquids which have to be diluted before use. Leading authorities would agree the ingestion of oils should only be administered by qualified clinicians.
Australian and has been providing pure essential oils since 1986. All our oils are tested and bottled to ensure you get the real benefits of using authentic, unadulterated oils. Our products are listed and regulated by Australia's independent, governing authority, the Therapeutic Goods Administration. We source our oils from a network of Australian farmers and producers.
There are many new brands emerging in the market place setting new rules and regulations in the practice of aromatherapy and making unsubstantiated claims. Complimentary therapies in Australia though highly regarded do not take the place of qualified practitioners and nor are companies selling essential oils in any position to treat, cure and diagnose.
Inhalation and topical application are recommended as the most effective methods of delivery of essential oils for most aromatherapy purposes whether emotional or physical.